Online library services are in full swing for the summer school sessions
Item request has been placed!
×
Item request cannot be made.
×
Processing Request
Online library services are in full swing for the summer school sessions. Check out our new library website at library.aus.edu, and let us know if you have any questions or feedback. 
While existing retrieval services, holds and recalls continue to be suspended during this closure, 24/7 access to all ebooks, and electronic resources will remain available via WorldCat and the library databases. We will also continue to provide virtual Library Help Desk and research support at researchhelp@aus.edu  
The library continues to support your research and study:   
Online library hours for the summer school term are Sunday - Thursday from 8:00 a.m. - 5:00 p.m
For help with your library account and questions surrounding current loans, contact circulation@aus.edu
Do you have an AUS-owned book due back between now and when the library reopens? Don't worry, automatic renewals are already in place. 

This means you do not need to return your books during the library closure or worry about fines.
If you would like to return your books, you can drop them off at the guard shack next to the Campus Service Center Gate: #38 in map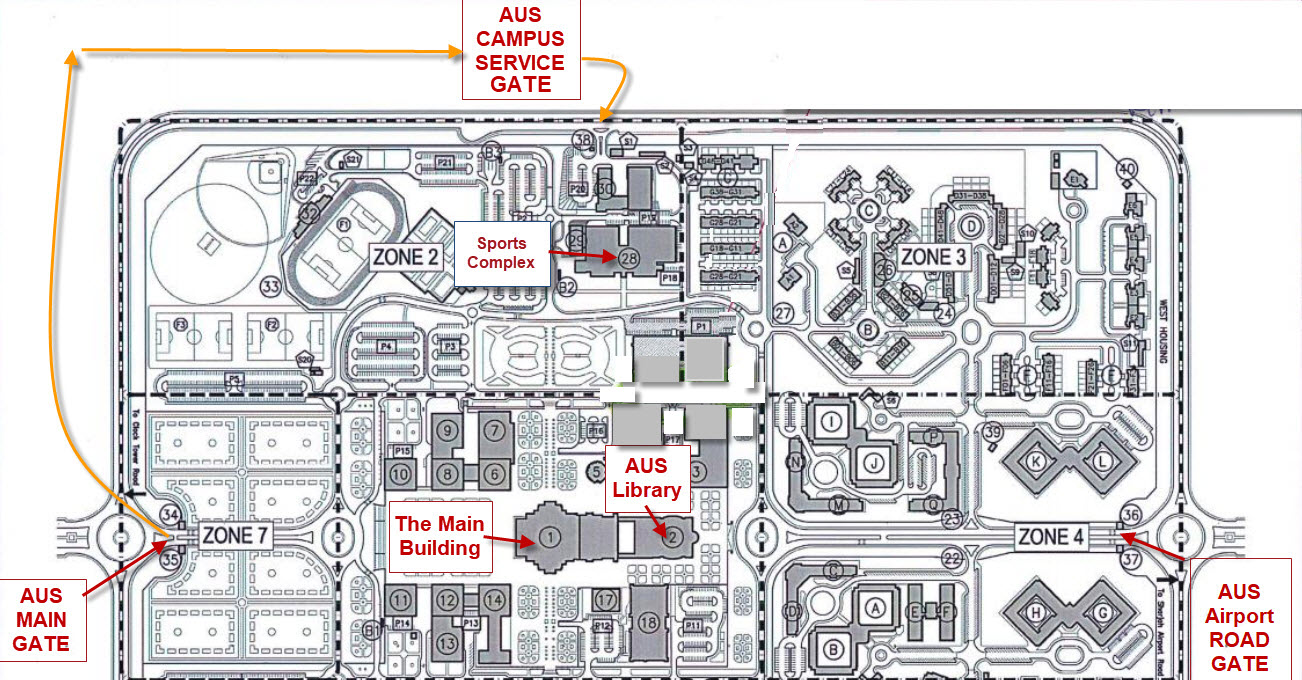 Click map to enlarge 
Faculty should contact their liaison librarian for questions regarding: Interlibrary Loan, Streaming Videos, and requests for library materials. 
Librarians are here to help! 

Contact our online Help Desk Service
Schedule a virtual consultation with a librarian to focus on your research needs.